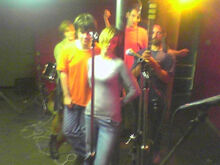 Spraydog are an English indie rock band that formed in 1994 in Chester-le-Street and Newcastle upon Tyne, England. Formed around 1994, Spraydog have released five studio albums, (4 on their own Ferric Mordant label), nine EPs on Beautiful Pigeon Records, and numerous singles and compilation contributions on a variety of independent labels including Fierce Panda, Stupidcat and Fortuna Pop! Their last album, Karate Summer Camp was released in late 2006.
Spraydog kick-started their career touring with the band Kenickie and continue to play live both in their home town and occasionally elsewhere in the UK and Europe. The band's musical influences include Pixies, My Bloody Valentine and Pavement. NME magazine described them in 2006 as "very great, scrummy lo-fi scuzz". Spraydog celebrated their 20th anniversary in April 2017.
Links to Peel
Peel first played the band's music in 1997 and did two sessions for his shows between 1998 and 2000. Some of the group's records were also nominated as one of his favourites during the months of April 2000 (Peel's Record Box), May 2000 (Peel's Record Box), August 2001 (Peel's Record Box) and May 2002 (Peel's Record Box).
Sessions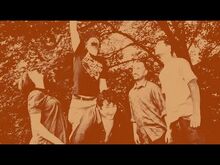 1. Recorded: 1998-02-08. First Broadcast: 11 March 1998. Repeated: 31 March 1999
X Lice / Ghost Mutt / False Cv / Wake Up Little Sister / San Andreas
2. Recorded: 2000-05-24. First Broadcast: 01 August 2000
Seeling Crax / Wait In Vain / Excuse Me Kind City Gent / These Fields May Take Forever To Fill / Durak
Other Shows Played
1998
1999
2000
2001
2002
External Links