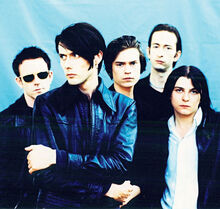 Suede are an English alternative rock band formed in London in 1989. The band is composed of singer Brett Anderson, guitarist Richard Oakes, bass player Mat Osman (brother of Richard Osman, creator and co-presenter of the BBC One television quiz show Pointless), drummer Simon Gilbert and keyboardist/rhythm guitarist Neil Codling. Previous members included Bernard Butler and Neil Codling. The band became a component of the Britpop "big four", along with Oasis, Blur and Pulp. In 2003 the band split and reformed in 2010.
Links to Peel
Peel wasn't a fan of the group and described them on his 25 December 1992 show as the Mott The Hoople of the 90's, when the band had an entry in the 1992 Festive Fifty, that was voted by some of his listeners.
Almost a year later, Peel mentioned 1993 as a poor year for British bands giving Suede as an example on his Portuguese XFM show in September 1993 (XFM).
In 1994, Peel teased his listeners several times in the countdown of the Festive Fifty that there still hasn't been any tracks by Oasis, Blur or Suede, saying things like, "surely they must coming along, shortly". In fact the chart featured no music from any of those bands.
Festive Fifty Entries
Shows Played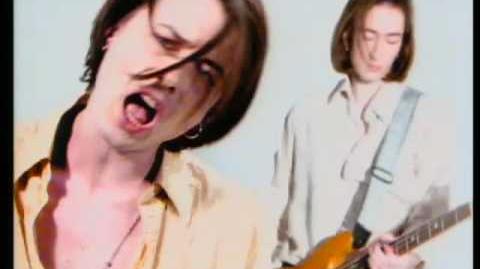 1992
External Links
Community content is available under
CC-BY-SA
unless otherwise noted.