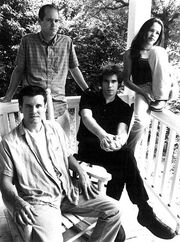 Superchunk is an American indie rock band from Chapel Hill, North Carolina, United States, consisting of singer-guitarist Mac McCaughan, guitarist Jim Wilbur, bassist Laura Ballance, and drummer Jon Wurster. Formed in 1989, they were one of the bands that helped define the Chapel Hill music scene of the 1990s.
Members McCaughan and Ballance founded the successful independent record label Merge Records in 1989 as a way to release music from Superchunk and music created by friends, which has expanded to include artists from around the world and records reaching the top of the Billboard music charts.
Superchunk released a string of full-length albums and compilations throughout the 1990s. After releasing their eighth studio album in 2001, the band went into a period of reduced activity. In 2010, the band released a new studio album, Majesty Shredding, and followed it up in 2013 with their tenth studio album, I Hate Music. Their eleventh studio album, What a Time to Be Alive, was released on February 16, 2018.
Links to Peel
Peel seemed to have discovered the group in 1991, especially their EP, The Freed Seed, and the band's second LP, No Pocky For Kitty. He would continue support the group with airplay and two sessions, but by the time, they released their 1995 album, Here's Where The Strings Come In, he had lost interest in them. Steve Lamacq sat in for Peel on his 19 August 1999 show and played their track, So Convinced, from their latest album, Come Pick Me Up.
Sessions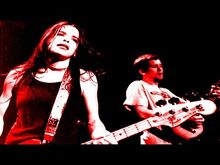 1. Recorded: 1992-04-14. First Broadcast: 30 May 1992. Repeated: 12 December 1992
Let It Go / Tie The Rope / Fishing / United
2. Recorded: 1993-02-02. First Broadcast: 27 February 1993. Repeated: 03 July 1993
Lying In State / Flawless / I Guess I Remembered It Wrong / Kicked In
Other Shows Played
1993
1994
1999
External Links
Community content is available under
CC-BY-SA
unless otherwise noted.