Sweden (Swedish: Sverige), officially the Kingdom of Sweden (Swedish: Konungariket Sverige), is a Scandinavian country in Northern Europe. It borders Norway to the west and Finland to the east, and is connected to Denmark in the southwest by a bridge-tunnel across the Öresund. At 450,295 square kilometres (173,860 sq mi), Sweden is the third-largest country in the European Union by area, with a total population of over 9.8 million. Sweden consequently has a low population density of 21 inhabitants per square kilometre (54/sq mi), with the highest concentration in the southern half of the country. Approximately 85% of the population lives in urban areas. Southern Sweden is predominantly agricultural, while the north is heavily forested.
Links To Peel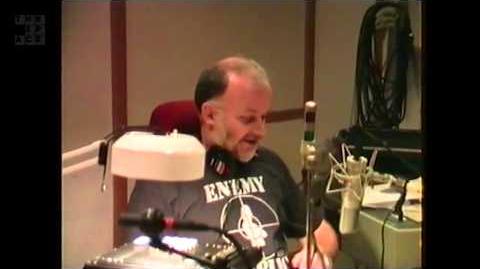 Introducing the final Top Gear of 1967 with Tommy Vance, Peel talked of his "international travel in international times" and mentioned he'd be boring his listeners with stories of his visits to the Netherlands and Sweden. Peel's programmes for Radio London and the BBC had earned him a following in Europe, at a time when he only had irregular work at the Corporation. Both countries he visited were receptive to the hippy culture which the DJ then supported. However, he kept up his interest in Sweden and Swedish music in later decades.
Peel visited Sweden as part of his family road trip in 1987 reaching the town of Huskvarna where they abandoned their attempt to reach Finland.
Peel travelled to Sweden for the Euro Football Championship in 1992 and offered listeners on his show on 16 May 1992 to answer sports questions, where the prize winner would share an accommodation with him on the final.
Peel broadcast his show live from Sweden on his 15 October 1993 show and mentioned coming back from 10 days in Denmark and Sweden on his 29 October 1993 (BFBS) show. Peel also presented a BBC Radio One documentary from Sweden called John Peel In Scandinavia.[1]
Peel was a self proclaimed fan of Swedish pop group ABBA and played many artists covering their songs including Hindi language versions of the band's music from Salma & Sabina. He also was a big fan of Swedish Elvis impersonator Eilert Pilarm who did many unusual cover of Elvis Presley songs.
Sessions 
The following artists from Sweden recorded sessions for the John Peel Show:
Festive Fifty 
The following artists from Sweden had Festive Fifty entries for the John Peel Show:
See Also
External Links
Footnotes
↑ Broadcast on BBC Radio One on 14th October 1993.
Community content is available under
CC-BY-SA
unless otherwise noted.