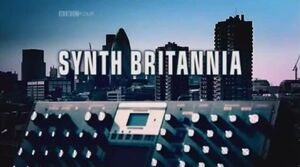 Synth Britannia was part of the Britannia documentary series, that was broadcast on BBC Four between 2005 and 2013. Synth Britannia was broadcast in 2009 and looked at the history of British synthesizer-based electronic music. Featuring interviews with Richard H. Kirk (Cabaret Voltaire), Bernard Sumner (New Order), Philip Oakey (Human League), Simon Reynolds (music journalist), Wolfgang Flür (Kraftwerk), Andy McCluskey (OMD), Martyn Ware (Human League / Heaven 17), Daniel Miller (founder of Mute record label), Paul Humphreys (OMD), John Foxx (Ultravox), Cosey Fanni Tutti (Throbbing Gristle), Chris Carter (Throbbing Gristle), Gary Numan, Susanne Sulley (Human League), Joanne Catherall (Human League), Martin Gore (Depeche Mode), Vince Clarke (Depeche Mode / Yazoo / Erasure), Andrew Fletcher (Depeche Mode), Dave Ball (Soft Cell), Alison Moyet (Yazoo), Midge Ure (Ultravox), Neil Tennant and Chris Lowe (both Pet Shop Boys).
Links to Peel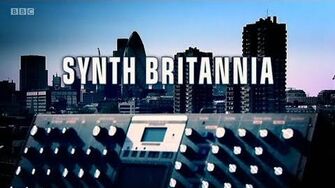 Peel appeared in archive footage (more likely from the 1978 Omnibus edition of The Record Machine) in one episode, where he is filmed in the radio studio, where he describes the artists he played, before finishing his show.
On the programme, Silicon Teens mastermind Daniel Miller recalled the first time Peel played their debut single, an early release on Miller's fledgling Mute label:
"I remember I'd given it to him and I was listening to the radio with a couple of friends. He said, "We've got three versions of 'Memphis, Tennessee' tonight. One is the original; there are two cover versions. One is really terrible and the other one is really great." I thought, "Oh god!" And fortunately he really liked mine. He played it twice. That was one of the biggest moments in my entire career in music." [1]
External Links
References
↑ Synth Britannia (YouTube), interview from 36.05. It appears that the incident referred to by Miller may have taken place on the show of 30 July 1979, when Peel played the Lonnie Mack guitar instrumental cover version of "Memphis", followed by the Chuck Berry original, played initially at the wrong speed, followed by the Silicon Teens rendition of the same tune. Before playing the three versions, Peel commented that the second (Chuck Berry's) had been "rather appallingly electronically rechannelled" but was "still worth playing, I think, just." Peel also reads out the letter from Daniel Miller that accompanied the Silicon Teens test pressing. From the available audio, which is incomplete, it is not known whether the record was played twice that evening, as later claimed by Miller.