Obi-Wan Finale - The Loop
Play Sound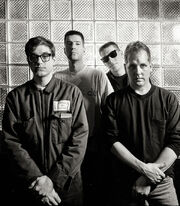 Tar was an American post-hardcore band, formed in 1988 in Chicago, Illinois. Throughout their career they released four studio albums, two extended plays, and a number of singles before breaking up in 1995. Before changing their name to Tar, the band was a hardcore punk outfit previously called Blatant Dissent, which formed in DeKalb, Illinois in 1983 where singer/guitarist John Mohr and drummer Mike Greenlees were attending Northern Illinois University. Joining Mohr and Greenlees in Tar were original bassist Tim Mescher (only until 1991 and who also played for Snailboy), bassist Tom Zaluckyj and guitarist Mark Zablocki. Zaluckyj and Mohr played unique instruments, crafted of aluminum, designed by Ian Schneller of Specimen Products.
Links to Peel
Peel played material when the band were called Blatant Dissent and continued playing their music when they were evolved into Tar. In 1991, the group did a session for Peel's show and their songs continued to be played by the DJ until 1993.
Sessions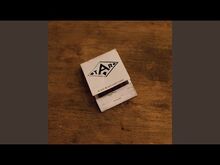 Their only session was released on 1988-1995, 2xLP, 2013 (Chunklet Magazine, CHKLP011).
1. Recorded: 1991-05-16. First Broadcast: 07 July 1991. Repeated: 07 September 1991
Viaduct Removal / Walking The King / Ballad Of The Storyteller (Instrumental) / Play To Win
Other Shows Played
Tar
External Links