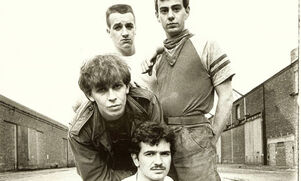 The Teardrop Explodes were an English post-punk/neo-psychedelic band formed in Liverpool in 1978. Best known for their Top Ten UK single "Reward" in 1981, the group originated as a key band in the emerging Liverpool post-punk scene of the late 1970s, who launched the career of group frontman Julian Cope as well as that of keyboard player and co-manager David Balfe (later a record producer, A&R man and the founder of Food Records). Other members included early Smiths producer Troy Tate. The group disbanded in 1982.
Links To Peel
As outlined in the Peel-narrated TV documentary Rock Family Trees: The New Merseybeat, Julian Cope had been in earlier Liverpool bands with Ian McCulloch (later Echo & The Bunnymen), Pete Wylie (Wah!) and Pete Burns (Dead Or Alive), while Teardrop Explodes co-managers Dave Balfe (who eventually joined the band), and Bill Drummond (later KLF) had both been in Big In Japan. The latter pair also ran the Zoo label that released the first three Teardrop singles, which were all played by Peel, before the band signed to Mercury. Balfe and guitarist Alan Gill both had spells with Dalek I.
In 1979, Peel invited the band to do a session for his show, prompting front man Julian Cope to write the song Reward, with the lyrics "Bless my cotton socks, I'm in the news".[1] The single went to number 6 in the UK chart in 1981.[1] After the band split, Peel kept an interest in Julian Cope's music solo career through the 80's and 90's. Former keyboard player Paul Simpson formed Peel session band the Wild Swans (who reached #10 in the 1982 Festive Fifty with 'Revolutionary Spirit').
In 2016, Cope attended at a Classic Album Sundays event at John Peel Centre in Stowmarket to discuss the Teardrop Explodes debut LP 'Kilimanjaro'.[2] [3]
Festive Fifty Entries
Sessions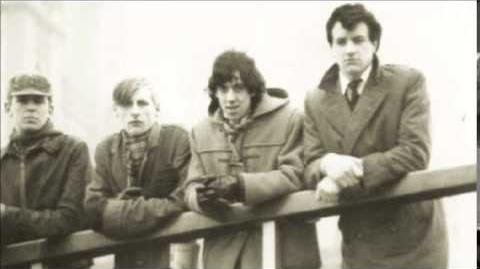 The first two sessions are available on Peel Sessions Plus (2007, CD, Mercury)
1. Recorded: 1979-10-02. Broadcast: 15 October 1979. Repeated: 16 March 1981
Brave Boys Keep Their Promises / Ha Ha I'm Drowning / Went Crazy / Chance
2. Recorded: 1980-04-24. Broadcast: 24 April 1980. Repeated: 13 May 1980, 30 December 1980, 16 September 1986
Thief Of Baghdad / When I Dream / The Poppies In The Field
3. Recorded: 1981-11-16. Broadcast: 22 December 1981. Repeated: 13 January 1982, 25 February 1982, 08 April 1982
Soft Enough For You, Sex / The Challenger
Other Shows Played
1979
1980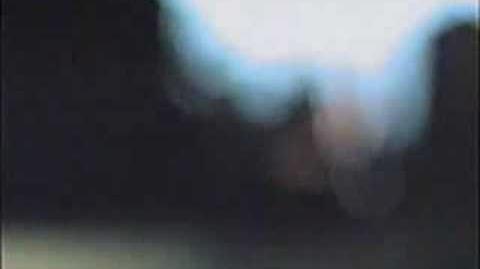 1981
1982
1983
1984
1985
1986
1989
1990
1991
11 January 1991 (BFBS): 'Treason (It's Just A Story)' (Compilation CD-'The Zoo' Uncaged 1978-1982)' (Griffin Music Inc.)
1993
1996
Others
Top Of The Pops
See Also
External Links
References
↑ See The Teardrop Explodes: How We Made Reward (Guardian, 2015-03-03). Also, Cavanagh, David (2015): Good Night and Good Riddance: How Thirty-Five Years of John Peel Helped to Shape Modern Life. Faber & Faber, p279.
Community content is available under
CC-BY-SA
unless otherwise noted.