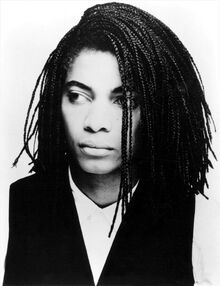 Terence Trent D'Arby (born Terence Trent Howard in Manhattan, New York, United States on March 15, 1962), is an American singer and songwriter who came to fame with his debut studio album, Introducing the Hardline According to Terence Trent D'Arby, released in July 1987, which included the singles "Wishing Well" and "Sign Your Name". He later adopted the name Sananda Francesco Maitreya, which is his legal name since 1995. Since 2001 he artistically adopted the name Sananda Maitreya as well.
Links To Peel
On his 10 August 1987 show, Peel claimed to have played Terence Trent D'Arby's first single before anyone else. He also invited the singer to do a session, in which D'Arby covered songs from James Brown, The Rolling Stones, Elvis Presley and Muddy Waters:
"And over the past six or seven months, I've been entertaining people by telling them I was the first person to play records by Terence Trent D'Arby on the radio. I'm not entirely sure this is true, but I did play the first single fairly on I think, because I liked it and liked his voice and still do. And since then, he has become one of the few interesting kind of figures in the world of pop music at a time when by and large most of them are so stereotypical and dull that you could do without the whole lot of them. And he did a session for Janice recently – scooped us again, we get used to that, "second nature to us now, like breathing out and breathing in" – but we decided to ask him if he'd do a session for us, and he has done, and I'll be interested to know what you think of it."
After the success of Terence Trent D'Arby in 1987, Peel rarely played any records from the singer.
Sessions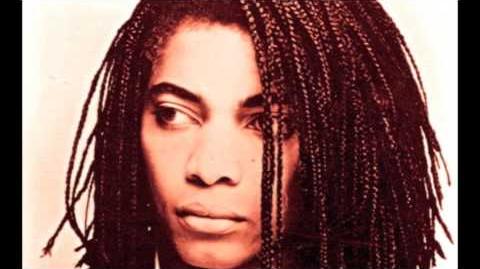 1. Recorded: 1987-08-02. Broadcast: 10 August 1987. Repeated: 25 August 1987, 15 September 1987, 28 December 1987. 'Heartbreak Hotel' available on Greatest Hits (Columbia).
Soul Power / Under My Thumb / Heatbreak Hotel / Mannish Boy
Other Shows Played
1987
See Also
External Links
Community content is available under
CC-BY-SA
unless otherwise noted.