The Vapors are an English new wave and power pop band, that existed between 1979 and 1982. They had a hit with the song "Turning Japanese" in 1980, which reached No. 3 in the UK Singles Chart, and No. 36 in the US Billboard Hot 100. Based in Guildford, Surrey, their members were David Fenton (songwriter, guitarist and vocalist), Howard Smith (drummer), Edward Bazalgette (lead guitarist) and Steve Smith (bass guitarist and vocals). (The band's two Smiths were unrelated.) The group's name was originally spelled "Vapours," but they removed the U to seem like an American band. They were discovered and managed by John Weller (father of Paul Weller) and by The Jam's bassist Bruce Foxton. The song for which they are mainly remembered, "Turning Japanese", was produced by The Jam's producer Vic Coppersmith-Heaven and hit the Top Three in the UK at the same time that "Going Underground" was at number one. After 2 albums, tours of the US, UK and Australia, subsequent disenchantment with the insincerity of the record industry and a lukewarm reception to their second album, the band dissolved.
Links To Peel
Peel booked the band for a session after singer David Fenton sent him a demo in 1979 while they were supporting The Jam. When the session was repeated again on 20 August 1979, Peel said that it sounded better the second time around. The band appeared with the Beat at a John Peel Roadshow gig in Guildford in November 1979 [1].
On 01 October 1997, the session track 'Trains' was broadcast to celebrate Peel's 30 years on BBC Radio One. Peel claimed on his 17 April 2002 show that he and Sheila were singing 'Turning Japanese', while touring Rajasthan in India.
In a 2016 interview, bass player Steve Smith remembered the Peel session as a huge break for the band, saying it gave them credibility.[2]
Sessions
1. Recorded: 1979-07-04. Broadcast: 11 July 1979. Repeated: 20 August 1979, 02 April 1980
Turning Japanese / Trains / Waiting For The Weekend / Cold War
Other Shows Played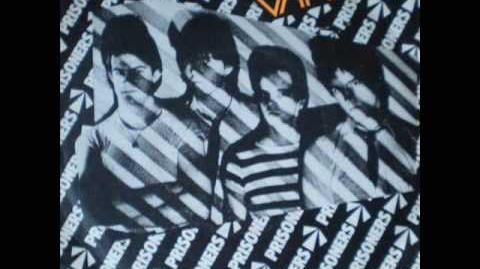 1979
1980
1997
2002
See Also
External Links
Community content is available under
CC-BY-SA
unless otherwise noted.