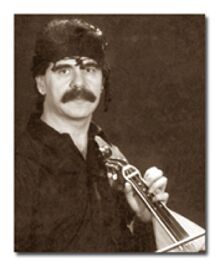 Vasilis Skoulas (Greek: Βασίλης Σκουλάς, born: 1946 on the island of Crete, Greece) is a Greek singer and lyra player who has been active in music for over 40 years. Vasilis' family came from a musicial background as well as the arts, from his grandfather Mihalis Skoulas, a musician and his father Alkiviadis Skoulas, a painter. Vasilis started learning how to play the lyre at the age of seven and by the age of sixteen his talent had already made him well known as one of the foremost lyrists and singers of Crete.
Links To Peel
It is likely that Peel discovered Vasilis Skoulas whilst on his family holiday in Crete during April 1985. On the 01 May 1985 show, Peel nominated Skoulas' track 'Madares Mou Haniotikes' as a choice for Desert Island Discs should he be asked to appear on it: however, when he was invited to appear on the programme in 1990, he seemed to have forgotten about this. On the 25 June 1985 show, Peel once again nominated the track as his current favourite record of the year: it is not known whether at the end of 1985, it was still his favourite.
Shows Played
1985
1986
1987
External Links
Community content is available under
CC-BY-SA
unless otherwise noted.