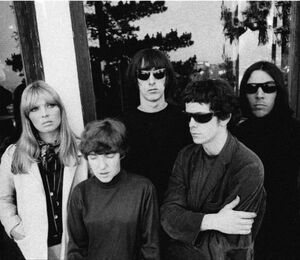 The Velvet Underground was an American rock band, active between 1964 and 1973, formed in New York City by Lou Reed and John Cale, who both went on to find success as solo artists. Although experiencing little commercial success while together, the band is often cited by many critics as one of the most important and influential groups of the 1960s. In 1967, the band released their debut album in collaboration with Nico who sang three songs from the album under the insistence of Andy Warhol, who managed the group. The provocative lyrics of some of the band's songs gave a nihilistic outlook to some of their music. The band reformed in the 90's, but after the deaths of guitarists Sterling Morrison in 1995 and Lou Reed in 2013, who was the vocalist, the group now exists as a New York–based partnership managing the financial and back catalog aspects for the band members.
Links To Peel
Peel was a big fan of the group and for a time claimed to have seen them perform while he was in America. However, on the show of 05 January 2000 he said:
Actually, the Velvet Underground and Nico were playing in Hollywood when I was living in San Bernadino, California, as part of Andy Warhol's, what's it called, 'Exploding Plastic Inevitable' I think, and they were playing at some particularly trendy place. Being a chap who's never been over-confident, I like to think, I went to go there, and just didn't have the nerve, so I went down the road to see the West Coast Pop Art Experimental Band instead, which is something I thoroughly enjoyed, but I always regret that I never went in to see the Velvet Underground, cos they must have time and away been at their absolute peak, and certainly at their most astonishing. I think I once told somebody that I had gone in to see them, but it wasn't true.
Much earlier, he admitted to this untruth on 07 June 1980 (BFBS)
He obtained a US copy of the Velvet Undergound and Nico LP when he was on Radio London and it became one of the most frequently-played albums on the Perfumed Garden. As a guest on the mid-morning show coffee break in July 1967 (Radio London), he talked to Pete Drummond about the group's debut album and played a couple of tracks from it. In his International Times column of 27 October 1967 he writes:
The Velvet Underground and Nico LP is finally being released, together with E. Burdon's "Winds of Change". Both are essential....
He soon forgot about the Eric Burdon LP, but would later refer to the Velvet Underground And Nico on-air as one of the most important LPs of 1967. He continued to play tracks from the Velvets' later albums during the Top Gear years as their cult status grew. Although they had no commercial success they became favourites of many critics in the rock press, such as Melody Maker's Richard Williams and New Musical Express's Nick Kent, and their first LP was reissued in Britain as early as 1971. Peel played tracks from it as a result.
The Velvets were also a major influence on the emerging punk-rock scene, which led to more plays on Peel's shows in the late 1970s and early 1980s. The band reformed briefly in the early 1990s and Peel finally saw them live, at Glastonbury in 1993, although they failed to leave a positive impression, with the DJ comparing them to a highly proficient tribute band.[1] In 1997, the Guardian asked John Peel to list his Top 20 Albums and one of them was the group's debut album, Velvet Underground and Nico.
Festive Fifty Entries
Sessions
Peel tried to get the Velvet Underground to do a session in 1993, while they were touring Britain, but the band failed to respond. On his show from 11 June 1993, Peel said the following:
"And the mention of Moe Tucker gives me the opportunity to remind you, those people who have written to me or phoned me or I've bumped into somewhere and said "Are you going to get the Velvet Underground in for a session?" We made every conceivable effort to do this. I really crept, you know, we sent messages along the lines of (I'm not quite sure if it was true – but it might well have been) that I was the first person to play their stuff on the radio. Played it extensively when the first LP came out in 1967 and all that kind of stuff. And in their warm hearted way they've completely ignored, actually, all of our requests, haven't replied to phone call or letters or indeed anything else. So we've done what we can and have got nowhere, I regret to say."
However individual members of the band including Nico, John Cale and Moe Tucker each recorded solo sessions.
Other Shows Played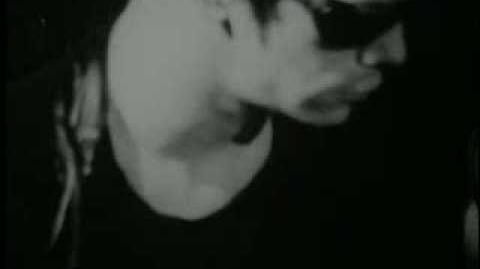 (The following list was compiled only from the database of this site and 
Lorcan's Tracklistings Archive
. Please add more information if known.)
1967
1971
23 January 1971: unknown (sourced from David Cavanagh's Good Night And Good Riddance book)
1972
1973
24 April 1973: There She Goes Again (LP – The Velvet Underground & Nico, 1967) Polydor
12 July 1973: Waiting For My Man (single) MGM
1978
1979
1980
1981
1982
1983
1984
1985
1987
1998
1999
2000
05 January 2000: Heroin (LP-The Velvet Underground & Nico)' (MGM) ATFF #42 (JP: "Let me tell you, nothing was ever quite the same again after playing that, it really wasn't.")
2004
Covered
Listing taken only from the Cover Versions page of this site. Please add more information if known.
Performing Artist | Song | First Known Play
See Also
External Links
Community content is available under
CC-BY-SA
unless otherwise noted.