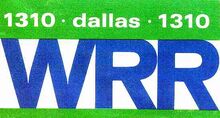 WRR (AM), now known as KTCK), began broadcasting via AM in 1920 and received its license and call letters on August 5, 1921. In 1948, WRR-FM received its first FM license. After WRR 1310 was sold WRR-FM changed its call letters to WRR. Despite its public ownership, WRR is a commercial station and sells advertising. Over the years, private broadcasters in the Dallas-Fort Worth market have made numerous but unsuccessful calls for privatizing the station. (read more at Wikipedia)
Links to Peel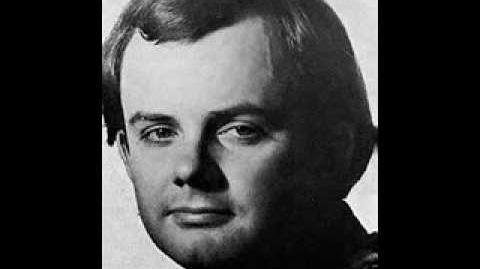 John Peel made his radio debut in 1961 on WRR as a "blues expert" on the station's popular R&B show Kat's Karavan. The show stood out from the predominantly middle-of-the-road programming of WRR at the time and was considered daring because it presented black R&B music to a white teen age audience, at a time when the USA, and the southern states in particular, were still racially segregated. In 1991 Peel told Record Collector magazine how he discovered the show:
... this programme called Kat's Karavan, which was a kind of R&B/comedy programme. This was the era when comedy records were huge in the States – Bob Newhart, Jonathan Winters, Shelly Berman –and not long after the Kennedy First Family parody LP had been No. 1 in the States. I wish I had a copy of it....Kat's Karavan would combine all this, and there was a Southern comedian called Brother Dave Gardner, whose stuff might now be seen as slightly racist because he used to imitate the black speaking style....And Brother Dave Gardner did it incredibly well, and his records were hugely popular. Most of the musical content of the Kat's Karavan programme was black.
So I used to listen to this, and eventually I phoned them up and went down there with some of my records, particularly the Rooster Crowed In England LP, and asked if would they be interested in playing it on the programme. And they were knocked out....[1]
His social life was also connected to the station:
Then I used to start hanging around the Cotton Bowling Palace in Dallas, from where WRR used to broadcast an allnight programme which ran from midnight to six. They just had a booth in the middle of the spectator area and this chap would do the programme from there. You'd hear the sound of the strikes, and people drinking in the background, it was really quite good radio. At the time, I was working as an office boy in a computer installation for an insurance company in Dallas, and I used to go home, go to bed, then get up at midnight and go and hang round the bowling alley all night in the hope that the DJ would say, when things got slow, "oh, hello, here's our friend from England!" I was desperate.[2]
Peel's stint on the show did not last long - according to him, he was given short shrift when he asked the station if they would pay him for his work - but the experience made a strong impression on him, as he continued to type "Kat's Karavan" at the top of the running orders for his Radio One shows in the later stages of his career.
Shows
External Links