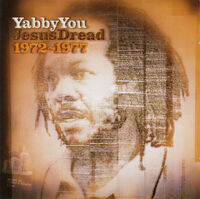 Vivian Jackson (14 August 1946 – 12 January 2010), better known as Yabby You (or sometimes Yabby U), was a reggae vocalist and producer, who came to prominence in the early 1970s through his uncompromising, self-produced work.
Jackson was born in the Waterhouse district of Kingston, Jamaica in 1946. At seventeen, the effects of malnutrition had left him hospitalized, and on his release he was left with severe arthritis which had partially crippled his legs. His beliefs were markedly different from that of his Rastafarian contemporaries, believing in the divinity of Jesus rather than Haile Selassie I, earning him the nickname 'Jesus Dread'.
Eventually the "Conquering Lion" single was released late in 1972, credited to 'Vivian Jackson and the Ralph Brothers'. Cut for King Tubby, the popularity of the song and its distinctive introduction (the chant of "Be-you, yabby-yabby-you") earned Jackson the nickname "Yabby You", which remained with him during his entire career.
Yabby's success allowed him to branch out as a producer, and he began working with both upcoming and more established artists including Wayne Wade, Michael Rose, Tommy McCook, Michael Prophet, Big Youth, Trinity, Dillinger and Tapper Zukie, while continuing to release his own material.
He died on 12 January 2010, aged 63, after suffering a ruptured brain aneurysm.
(Read more at Wikipedia.)
Links to Peel
Although Peel is known to have played the work of Yabby You in the 1970s and 80s, the songs and productions of the roots reggae artist were heard on his shows more often from the mid-1990s, thanks mainly to reissues of vintage material by the Blood & Fire label, especially the 1997 double CD collection "Jesus Dread 1972-1977".
In 2012, seven LPs credited to Yabby You (including collaborations) were among the first 100 albums by artists beginning with Y when details of Peel's record collection were initially released via TheSpace website. (See Record Collection: Y.)
Festive Fifty Entries
Sessions
Other Shows Played
(The following list of John Peel radio plays of the work of Yabby You includes collaborations and productions for other artists. Please add more information if known.)
1970s
1980s
1991
1992
1994
1995
1997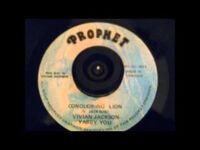 1998
1999
2000s
See Also
External Links
Community content is available under
CC-BY-SA
unless otherwise noted.