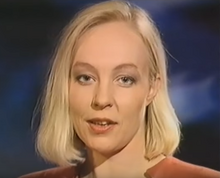 Ylva Maria Thompson (Born 16th April 1960 in Stockholm, raised in Rågsved) was a Swedish soft porn actress who currently is a Swedish television host and artist. She was best known as the presenter of erotic films on the TV programme Tusen Och En Natt (Thousand And One Nights) which was aired on Sweden's TV channel TV1000 in 1991. Thompson is also an artist where her artwork Anonymous Exhibitionists showed one hundred Swedish women's genitals.
Links To Peel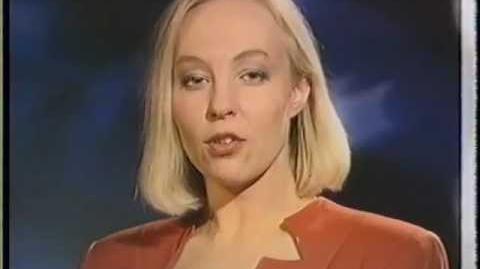 Peel interviewed Ylva Maria Thompson in 1993 as part of his programme called John Peel In Scandinavia, where he asked her about Tusen Och En Natt (Thousand And One Nights) and whether the contents of the erotic films on her programmes are violent towards women, which she replied as saying that they were artistic and not extreme.
External Links
Community content is available under
CC-BY-SA
unless otherwise noted.