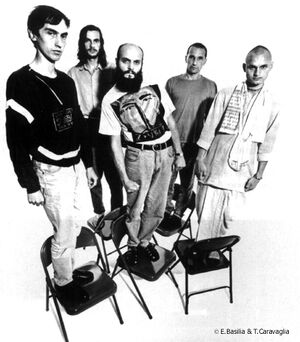 Zvuki Mu (Russian: Зву́ки Му) was a Russian alternative rock/indie/post-punk band founded in Moscow in the early 1980s. Lead singer and songwriter Pyotr Mamonov was one of the most revered and eccentric figures of the Russian art scene, whose absurdist lyrics are as playful and disturbing as his vocal style and explosive on-stage presence. The band's sound combined starkly simple yet textured melodies with synthesizer sounds, quite unlike anything else heard in Russian rock at the time. One of Zvuki Mu's albums was produced by Brian Eno. He invited the band to London, to record their first studio album ...
On 26 June 2021, Mamonov was hospitalised with COVID-19 and was not vaccinated. He was put into a medically induced coma and died on 15 July at the age of 70.
(Read more at Wikipedia)
Links to Peel
Zvuki Mu featured in Peel's 1988 documentary on music in the USSR and subsequently became the first Soviet band to record a session for his show.
Festive Fifty Entries
Sessions
One session only.
1. Recorded 1989-04-23. First broadcast: 08 May 1989. Repeated 14 June 1989.
Zima / Crazy Queen / Forgotten Sex / Gadopiatikna
Shows Played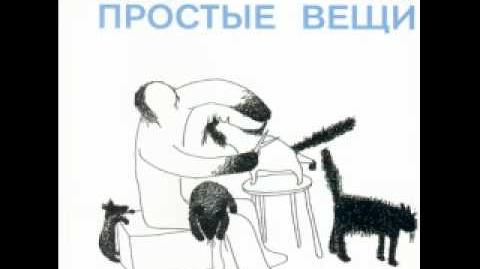 1988
1989
External Links